Download!
Atom Grid
is a Puzzle Game which started as a simple Flash Game made in 48 hours. The basic idea is to connect atoms to form complex molecules, which gets increasingly harder as the game progresses - due to speed, or difficulty.
Puzzle Mode
In this mode, 45 puzzles which are unlocked gradually are waiting to be solved. The grid is filled with atoms, which need to be removed by using the few atoms left in the queue to connect them to molecules.
Endless Mode
As a contrast to Puzzle Mode, Endless Mode is about quick thinking and problem solving. The queues keep filling with new atoms, and need to be stopped from breaking down by rapidly creating molecules on the grid, as the filling keeps getting faster and faster...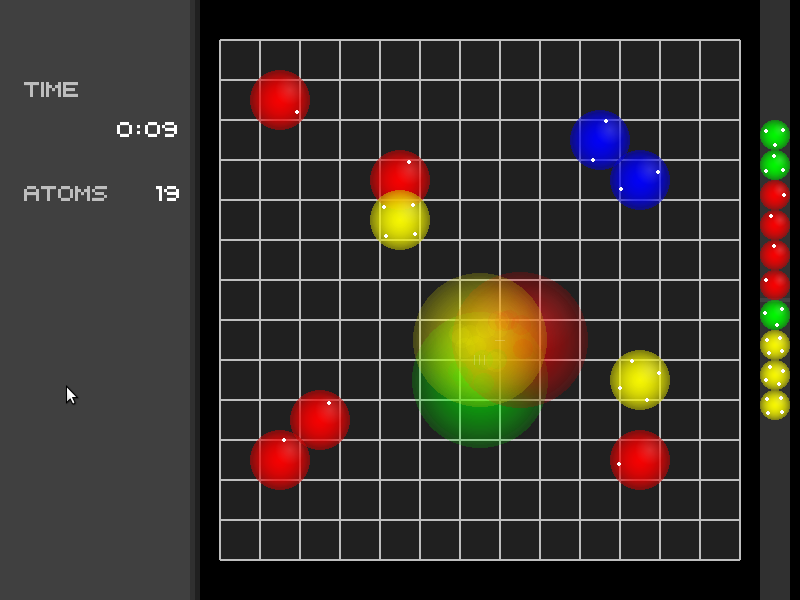 Download!